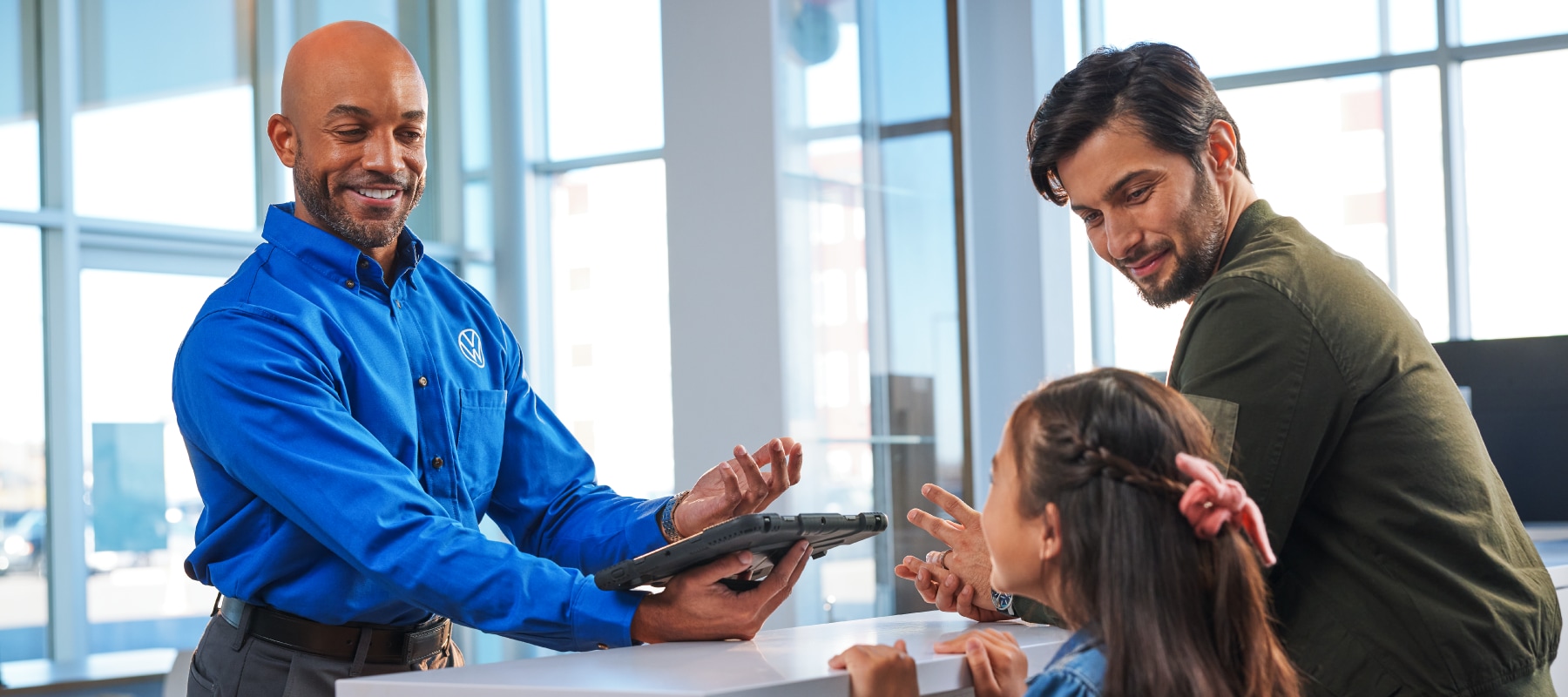 The staff at our Volkswagen dealership in Coconut Creek, FL, prides itself on dedication to VW customer service. We work hard to provide excellent service and ensure your satisfaction whenever you interact with us. Our staff is friendly on the phone, over email, and in person at our dealership.
This page allows you to submit a feedback form detailing your recent VW customer service experiences with our team. We welcome your feedback, no matter its content - though we naturally hope that you had a fantastic time working with our staff. All of these submissions are reviewed by a member of our dealership team, so rest assured that your voice will be heard.
VW Dealer Customer Service
Our dedication to your satisfaction and VW customer service shines through in many different ways. Our finance team does whatever they can to try and help you get a low-rate financing package on the new Volkswagen or used car of your dreams. The sales staff is transparent and helpful throughout the process. Our team does not rely on silly games or outlandish tactics - we prioritize direct, honest interactions.
We hope you'll use our VW customer service feedback form to inform us of your recent experiences working with the great folks here at our dealership in Coconut Creek, FL. If you have discovered this page without having interacted with any of our staff, we hope you'll take the time to reach out to us by phone, email, or by simply stopping in at our dealership.